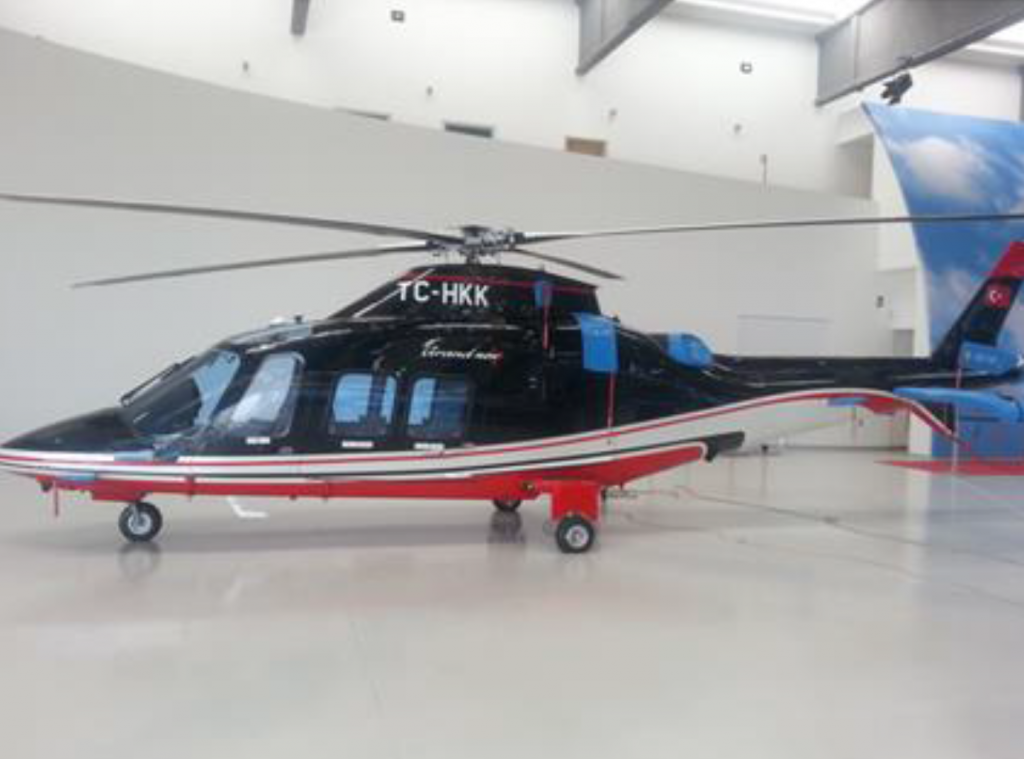 KAAN AIR ADDED A NEW AW109SP GRANDNEW TO ITS FLEET
17 May 2013
Kaan Air is pleased to announce that a very new AW109SP GrandNew is going to be added to the fleet.  The AW109SP Grand New is the fastest helicopter in the light twin category that gives high performance and comfortable flight at high speeds and low operating costs.
The aircraft is designed using the latest technology, equipped with electronic flight instrument, terrain awareness and warning system, electronic visibility system and multifunctional GPS.
GrandNew also features the largest and most comfortable cabin in its class. Kaan's GrandNew is configured with a special VIP transportation configuration that enables extra comfort during the flight.
Orders for more than 330 helicopters from the Grand series have been placed by over 200 customers in nearly 40 countries worldwide, to perform many missions including VIP/corporate transport, passenger transport, EMS, SAR, harbor pilot shuttle, maritime patrol, law enforcement and water pollution monitoring.