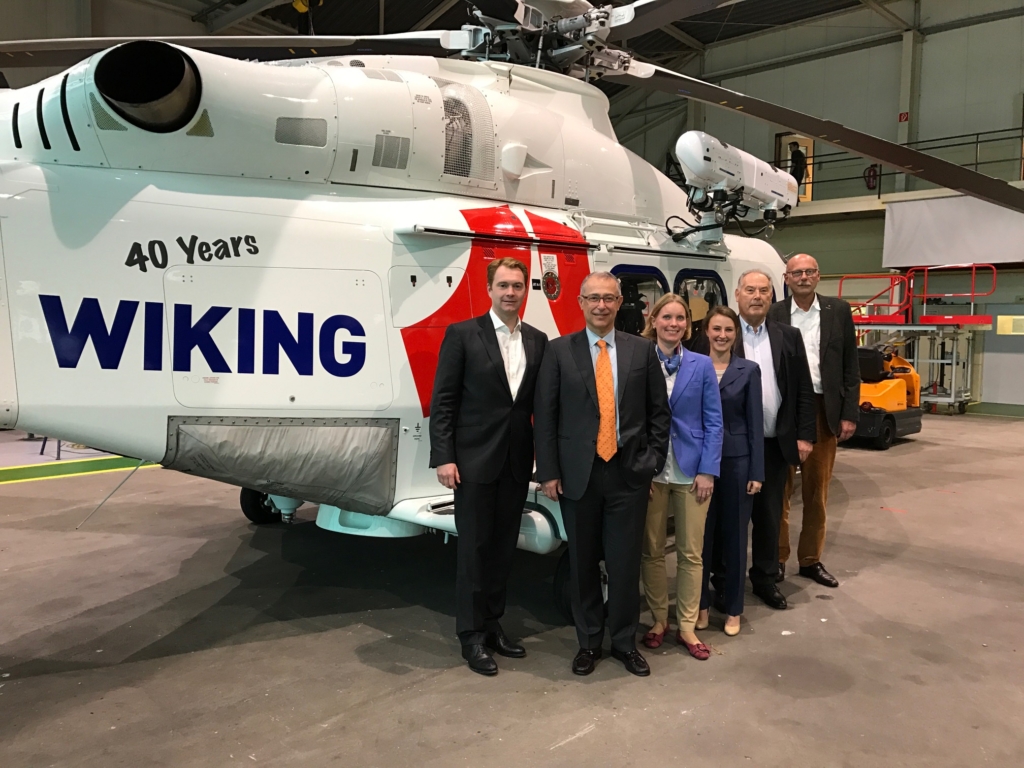 Kaan Air became a major shareholder of Wiking Helicopter Service
28 October 2016
Kaan Air International is very thrilled to announce that it has entered into a definitive purchase agreement to acquire 60% ownership of Wiking Helicopter Service, a helicopter operator based in Sande-Germany.
Wiking is a leader in providing of sea-pilot transfers but also provides flights for international oil and gas companies and supplies the offshore wind industry with personnel and material transport services. Wiking operates 9 helicopters that are consisted of Sikorsky's, Leonardo Helicopters and Airbus Helicopters, and has 75 employees.
Ferda Yıldız, the chairman of Kaan Air, stated " We are very pleased that we have reached an agreement with Linnhoff Schiffahrt GmbH&Co.KG on bringing both Kaan Air and Wiking together. We are excited to have this opportunity to diversify the Company's services by expanding into new activities and aim to establish a very strong platform for growth over in the long-term."
As Kaan Air we do look forward to the significant opportunities that this arrangement provides for us.