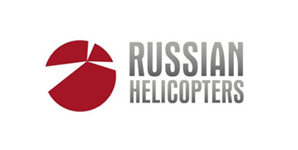 Ka-32A11BC is Russian Helicopters one of the best models that can be used as a multirole aircraft. This aircraft is specially designed for all type of difficult operations such as Search and Rescue operations, building tall structures, logging and especially complex fire fighting missions. The Ka-32A11BC is recognized by experts as one of the finest firefighting helicopters in the world, and is a symbol of the Global Helicopter Firefighting Initiative. The firefighting Ka-32A11BC helicopter boasts over 40 different options for firefighting equipment – including the Bambi-Bucket and Simplex systems, and water cannon for horizontal firefighting. It can fight fires in heavy smoke, on the upper floors of high-rise buildings, and on oil and gas industry facilities. The Ka-32A11BC meets the requirements of FAR-29, AP-29 and is EASA certified in 2009. It is currently being operated successfully in, Azerbaijan, Brazil, Canada, China, Indonesia, Japan, Kazakhstan, Portugal, Vietnam, Russia, South Korea, Spain and Switzerland.
Leading Features
Coaxial design and the absence of a tail rotor Ka32 is very famous for its incredible maneuver capabilities, high power and complete aerodynamic symmetry thanks to its brilliant coaxial design and the absence of tail rotor. It also has an extremely good hover precision. That is why it is very easy to operate this aircraft in dense urban areas, mountains with difficult access and forested regions. Compared to other aircrafts its can also easily land on small vessels, drilling platforms and on un-prepared hard to access sites.
Ka-32A11BC has a internal weight capacity of 3700kg, an external weight capacity of 5000kg, has a passanger capacity of 13 and lastly it has a 5000kg water carrying capacity. These helicopters are renowned for their exceptional ability to transport water, their high maneuverability and speed. These aircraft can also travel with a velocity of 260km per hour with 650 km flight range. Due to the low cost of maintinance, the aircraft is highly economic. With this the aircraft also has an extended service life of 32000 flight hours. Lastly the Ka-32A11BC has the easily maintainable and low fuel consuming TV3-117VMA engines.
For details E-Mail: sales@kaanair.com
Weights
Max.take-off weight
11.000 kg
With underslung load
12.700 kg
Engine Rating (2хTV3-117 VMA)
Take-off power
2.200 H.P.
Contingency power
2.400 H.P.
Fuel Capacity
3 x tanks
605 liters
4 x tanks
711 liters
5 x tanks
870 liters
Crew
Pilots / Passengers
1-2 / 13
External Dimensions
Length (rotors turning)
11215 mm
Width
3805 mm
Height
5450 mm
Volume
7.30 m3
Performance
Hovering IGE
10600 ft
Max speed
260 km/h
Service ceiling
5000 m
Max range
650 km